't Groan
Nice double or twin bedded room
with showerroom ensuite
't Groan is a room for two or three persons with a nice sit area. Situated on the northwest side of the Vicary, surrounded by tall trees it's a room which stays cool during the summer.
't Groan = The Grain
This part of the province Groningen is known for its longstreched acres, where the farmers plant lots of different sorts of grain.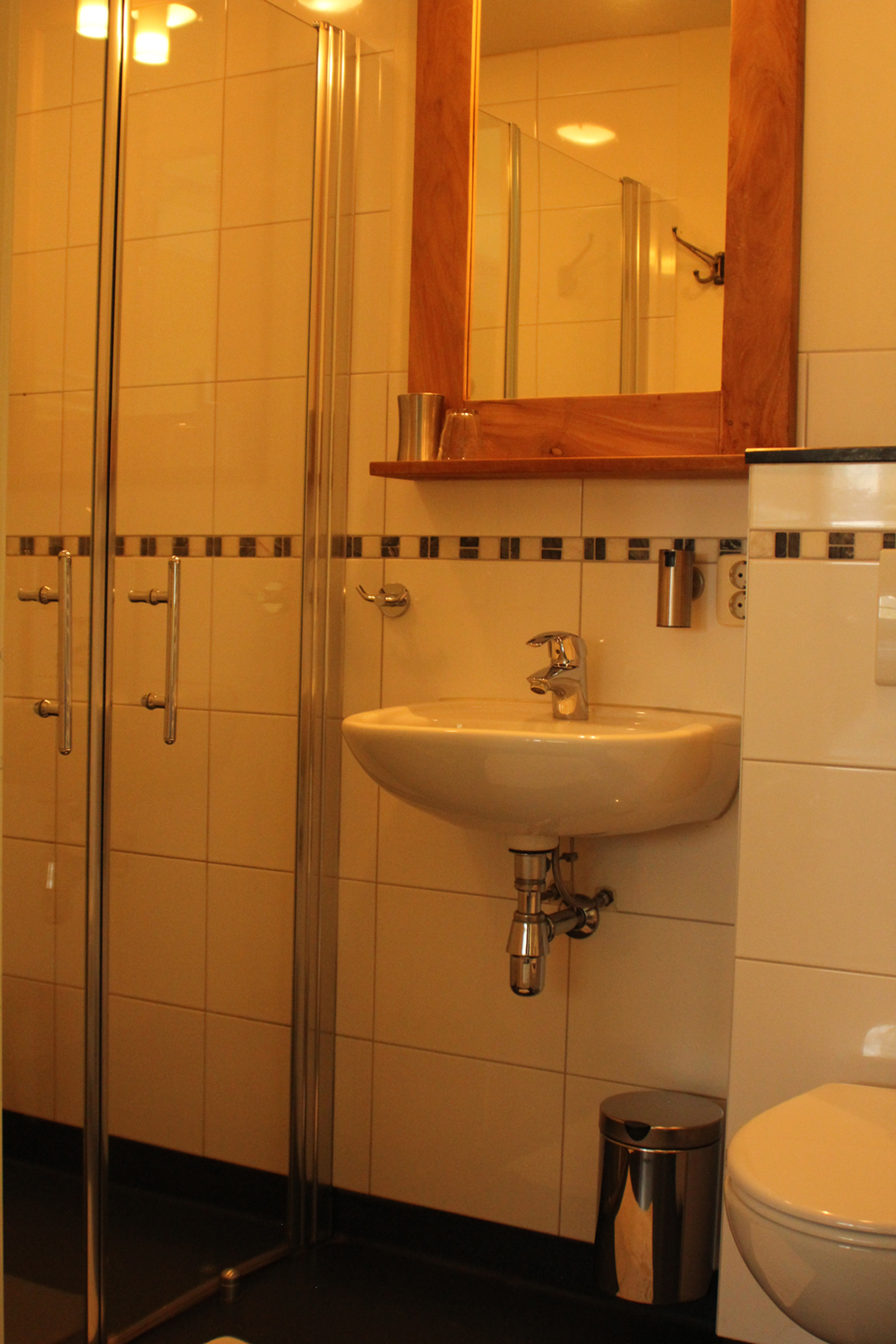 Room 't Groan
Two single boxspring beds (80 x 210 cm)
Bathroom with walk-in shower, washstand and toilet
Extra Bed (75 x 200 cm)/Children's bed or baby cod
Towels and washcloths
Hairdryer
Shampoo and douche gel
Bathrobes
Free coffee, tea and drinks (in the dining and living room)
Possibility of a baby cod
Possibility of packages
Dog(s) allowed
We also serve a wonderful dinner, including starter, drink and dessert. You will have to make daily reservations if you wish to enjoy our dinner.
From half September until the end of April dinner is possible all days. From the end of April until half September by appointment. During this period you can also enjoy your dinner at Herberg Het Lachende Paard (Tavern The Laughing Horse) in our village (200 meters down the road).